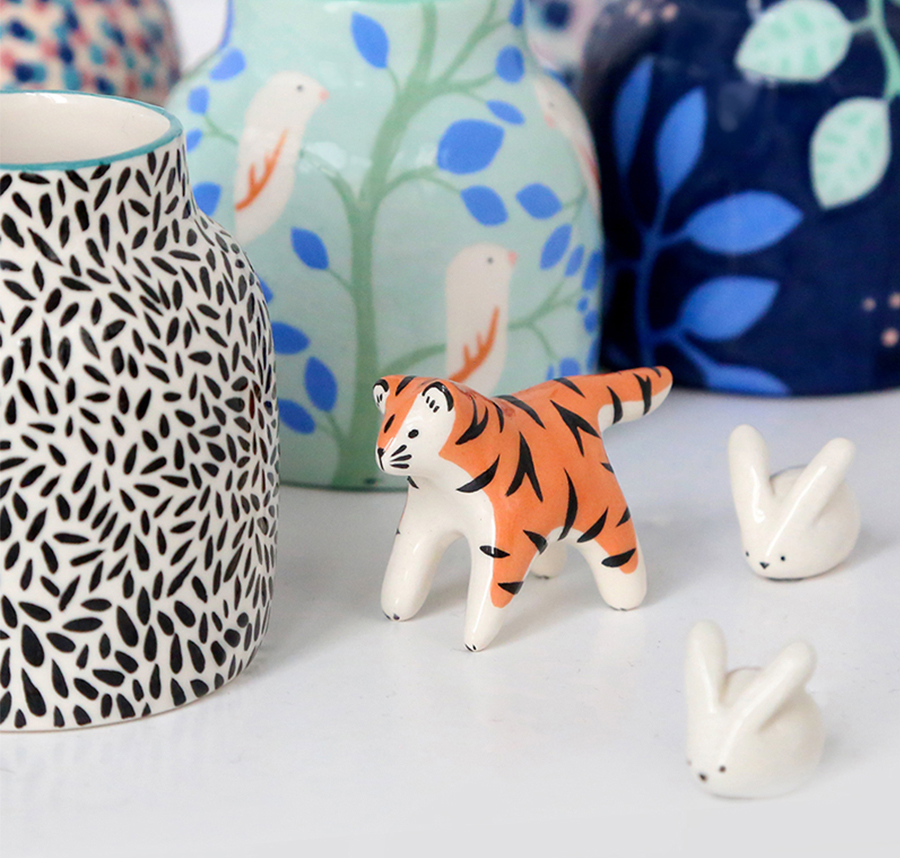 Founded in 2015 by Sara Théron, Dodo Toucan's world is just like its name : soft and colorful. Full of life and poetry, it has been expanding since its creation and is now hosting wild animals, lucky charms and many magical creatures. The creations are all unique pieces or made in very limited series, representing tigres, wolves, birds, bears, nature's spirits and mini lucky charms, creating this unique and modern world. 
The soft and round shapes of this gentle and colorful zoo are an invitation to dream and make your everyday life a little bit more poetic.
Dodo Toucan is modelling the clay in a free, playful and creative way. Present in every piece, nature is one of the main sources of inspiration, in which Sara finds the patterns and emotions to create the happy, refreshing and delicate world of Dodo Toucan. The work of the colours, the bright yet soft chromatic ranges, are all resemblances of a story book.